Meet the Chaplains
Program Director: George Szalony (Chaplain) 
Email: chaplaingeorge@CLTairportchapel.org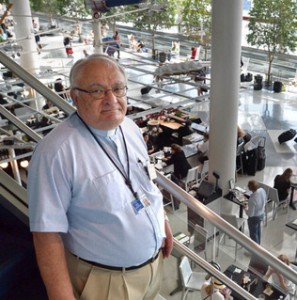 Looking back on 31 years of ministry as a Permanent Deacon for the Catholic Church, I am always amazed that my spiritual journey has followed a path that I would never have dreamed of at ordination. Stops were made in parishes, college campuses, hospitals, hospice, diaconate formation to airport ministry.
God has always shown Himself to me through other people.  The past parts of my journey have prepared me for today's ministry.
My wife Chris, four daughters and eight grandchildren are all examples of God's love.
The airport is a marvelous place.  Always moving.  Always bringing new opportunities to work in God's vineyard.
Assistant Director: Alice White (Chaplain)
Email: chaplainalice@CLTairportchapel.org
The last 4+ years that I have served as an Airport Chaplain, I have been amazed at the clientele we come in contact that take to the skies for all kinds of reasons. It has brought me to the realization that no matter what situations arise, people of all ages and all walks of life relate to a smile and a kind word. Our work with the airport employees and volunteers are precious souls who need just a kind word or a listening ear.
My path has covered a lot of areas of ministry. As I grow in wisdom and discernment I find that love of people and mankind is what drives me at the airport. To be God's hand extended.
Carl Banks (Chaplain)
Email: chaplaincarl@CLTairportchapel.org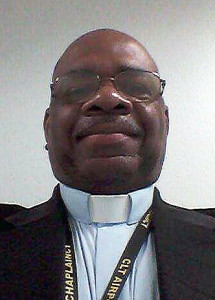 I dedicated my life to the Lord 30 years ago. Because of His grace and mercy, I'm blessed to minister to people from all walks of life. Linked with insightful training, He has totally equipped me to partake in Kingdom work.I have served the prison ministries in Chicago and Charlotte totaling 25 years. The work did not stop there as I have also served in the senior citizens home. I was ordained and certified to serve as a chaplain at the Charlotte Airport. Even still my greatest opportunity is serving my wife of 29 years, our children, and our grandchildren. It's an honor to serve my home and community, all for the Glory of God.
Ann On-Lin Tang (Chaplain)
Email: chaplainann@CLTairportchapel.org
My Christian faith traced back to my great-grandfather was the first convert in his village when the missionary came to China and with my personal salvation at 12 years old.
I was called to ministry in 1983 and prepared for full time ministry in the United Methodist Conference of Hong Kong and then in the Virginia Conference here in the States.
Alongside with pasturing churches and military obligation, I volunteered in hospital and prison ministries.  Since I came to Charlotte, NC, I receive the blessings by volunteering at the CLT Airport and at the Billy Graham Library.
James Trombley (Chaplain)
Email: chaplainjames@CLTairportchapel.org
For over 40 years being in and around aviation, 20 years in the Air Force and another 20 in general aviation, I had planned to enter into retirement but God's plan for me was different.  Unexpectedly laid off I found myself following a different calling, into the Diaconate Formation Program.  I am presently completing my 7th and final year of formation training and with God's grace will be ordinated in May 2014.
My airport Ministry has brought me back to an area of my passion and fulfilling Gods plan for me.    The blessings that are forthcoming from interacting with both the employees and the traveling public has brought much joy.
I endeavor to continue on with this ministry after ordination as Gods plan is played out.
Ben Wenning (Chaplain Emeritus)

 
I have been part of the Airport Ministry since 1987, as a member of the original Board. For several years, I served as Assistant Chaplain to Rev. Charles Smith, the Founder. With his retirement I assumed the role of Chaplain until my retirement in 2009 and have functioned as a volunteer since.
My ministry in the Airport has tried to follow St. Francis advice, "Preach the Gospel always…if necessary, use words." I have no idea or count of the lives I have touched, but I know the souls that have passed through my life at the Airport have changed me. Thank God for them.
Kevin Williams (Chaplain)
Email: chaplainkevin@CLTairportchapel.org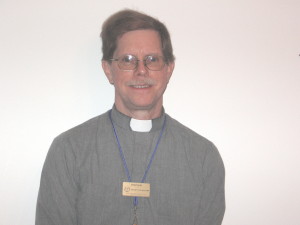 I joined the Airport Chaplaincy right after ordination 7 years ago.  As a Permanent Deacon in the Catholic Church, I have been blessed to have the opportunity to be part of this ministry. God has also led me to become a Certified Spiritual Director. I owe much thanks to my wife, Theresa, for her support of what I do.  She even became part of the airport ministry.  It has become a ministry we can do together. As a native of Charlotte, I never dreamed I would be an ordained minister in my childhood parish or a chaplain at our airport.
 Theresa Williams (Chaplain Associate)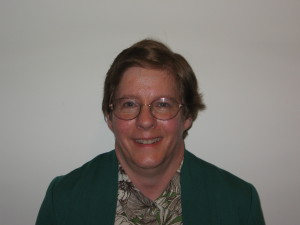 After my husband Kevin's ordination in 2006, I started coming out to the airport on Sundays to assist him. Eventually, I started coming other days of the week as well. As a result, I appreciate how helpful and comforting our presence can be to the weary, lost, and frustrated traveler. It has been so humbling to share the joys and sorrows of passengers, flight crews and employees. I am often reminded that I am to be Christ to them in whatever way I can, whether it's listening, finding their gate, a bathroom or food. 
Patrick Devine (Chaplain)
Email: chaplainpatrick@CLTairportchapel.org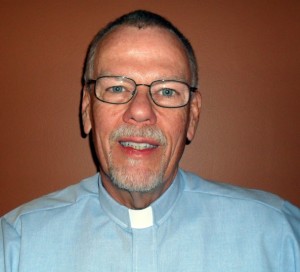 I joined the Airport Chaplaincy in 2013. I am a Permanent Deacon in the Catholic Church, ordained on October 4th 1986 in Albany, NY by Bishop Howard Hubbard. I have had the privilege of serving as a Deacon in San Jose, CA, Huntington Beach, CA, Dallas, TX and Albany, NY. Now I have the honor of supporting travelers, employees, and visitors at the Charlotte International Airport. 
Jack J. Stollery (Chaplain)
Email:chaplainjack@CLTairportchapel.org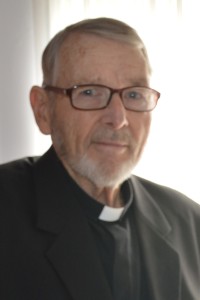 After years of racing through this airport to catch flights,  it is refreshing to be able to "give back", adding airport chaplaincy to my background.  Other ministry has included sharing Communion in hospitals and rehabilitation centers on behalf of my church.  I have always been an active Episcopalian, growing up in the shadows of Grace Cathedral in San Francisco before moving to Charlotte 30 years ago.  My career includes over a decade in the Navy, 20+ years in industry and over ten years helping Veterans [and others] seeking career changes.  I am retired, have a grown son and enjoy travel.  Grace and peace be with you in your journey!
Marcus Miller (Chaplain)
Email: chaplainmarcus@CLTairportchapel.org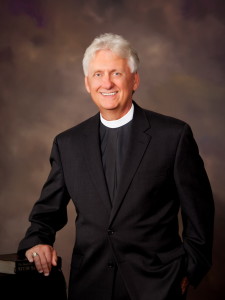 Marcus Joel Miller was ordained in 1971 and was pastor of Lutheran congregations in New York and Cleveland before becoming Bishop of the Northeastern Ohio Synod of the Lutheran Church in 1995. In 2006, he became President of Lutheran Theological Southern Seminary in Columbia, South Carolina and retired from full-time ministry in 2012. He continues to preach, lead workshops, consult, and serve the church in various ways. He resides in Huntersville, NC and is committed to the ecumenical and inter-faith work of the church